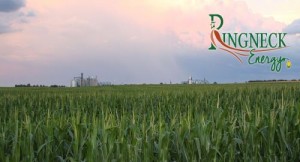 ONIDA, S.D. –Construction on the planned Ringneck Energy Ethanol Plant near Onida is off to a slow start.
Ringneck Energy President and CEO Walt Wendland says they are still waiting on the air quality permit to construct the facility…
AGE Corporation of Fort Pierre continues to perform drainage work on the site, so when they get the permit, they can start construction.
The  $140 million plant will produce 70 million gallons of ethanol a year.
Wendland says the estimated completion time has been pushed back…
Several families who live near the proposed location of the plant are suing. That case will be heard before the South Dakota Supreme Court.