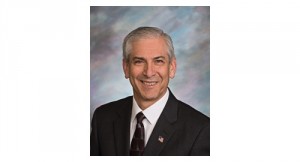 PIERRE, S.D.–A bill that would require South Dakota school districts to establish bathroom, locker room and shower facilities based on students' biological sex will come before a House committee in Pierre this morning (Monday).
According to the bill, transgender students would be barred from using the facilities of the gender with which they identify if it doesn't correspond with their biological sex.
The bill's author, Representative Fred Deutsch of Florence (pictured), says that the school would make the best reasonable accommodation for those students that identify as transgender. Deutsch says that does not mean building a separate facility…
Deutsch said that he has gotten a lot of "grief" from the ACLU of South Dakota lately. The group started the "South Dakota Potty Police" petition and inundated social media these last few days in an effort to let others know that South Dakotans don't support the bill. Deutsch says he has not seen the petition…
Deutsch says South Dakotan's would be surprised to know the number of transgender students in high schools across the state…
The bill is scheduled for its first hearing in the House State Affairs committee this morning.