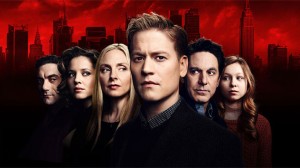 (NEW YORK) — NBC has opted not to change the opening scene of its new spy series Allegiance, in which a man is burned alive, despite recent events.
In the first scene of Allegiance, which premieres Thursday night, a man is fed into an incinerator and is burned alive as Russian spies look on.
NBC considered changing the scene following the release earlier this week of a video by the terror group ISIS in which a Jordanian pilot appears to have been burned to death. However, the network ultimately decided not to do so, according to an ABC News source.
Allegiance focuses on a CIA analyst whose family is part of a dormant Russian sleeper cell that's been reactivated. It airs Thursday night at 10 p.m. Eastern time.