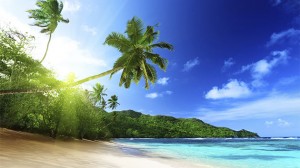 (NEW YORK) — Model Hannah Davis graces the cover of this year's Sports Illustrated Swimsuit Issue.
The cover — showing Davis posing at Blackberry Farm in Walland, Tennessee — was revealed on The Tonight Show. The location for the cover image marks a change from the exotic beach locales of years past, part of the issue's "America the Beautiful" theme.
Ben Watts was the photographer.
This marks Davis' third appearance in the magazine, but it's technically not her first time on the cover. Her image appeared in the banner for Kate Upton's 2013 cover, identifying Davis as "the dreamy rookie."
Davis, 24, grew up in the U.S. Virgin Islands and has dated retired baseball player Derek Jeter.
The issue is slated for release on Monday.