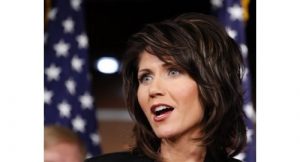 January 11, 2018
Mike Tanner
KWAT Radio News
WATERTOWN, S.D. (KWAT)—The recently signed tax reform bill will show up in the paychecks of Americans this year.
Changes in the federal tax code will be reflected in adjustments in the withholding rates on a person's paycheck.
The bill reduced the corporate tax rate from 35 percent to 21 percent. That had opponents saying it was simply a hand out to wealthy businessmen and women.
Congresswoman Kristi Noem, who was on the conference committee that wrote the final version of the bill, says that's not true…
Noem will be in Milbank tomorrow (Friday) to talk about tax reform and other issues during a question and answer session at the Milbank High School Theater at 1 p.m.