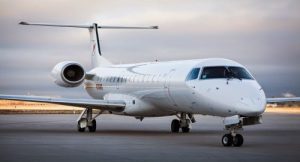 3-20-2017
Mike Tanner—KWAT Radio News
WATERTOWN, S.D. (KWAT)—City officials in Aberdeen, Pierre and Watertown will be watching closely to see if air service remains viable in their communities under the Essential Air Service Program—or E-A-S.
It subsidizes the cost of providing air service to 171 rural communities in the continental U.S.
President Trump is proposing in his budget that E-A-S be eliminated.
Watertown Mayor Steve Thorson asked Congresswoman Kristi Noem about the future of the program at a Town Hall meeting Saturday….
Pierre Mayor Laurie Gill says the E-A-S program is, "vital for rural America."
Pierre and Watertown are served by Aerodynamics Incorporated, which provides daily flights to Denver.