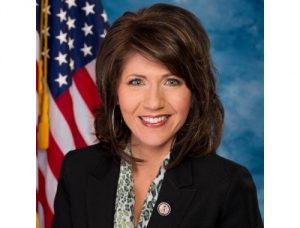 3-20-2017
Mike Tanner—KWAT Radio News
WATERTOWN, S.D. (KWAT)—South Dakota Congresswoman Kristi Noem held a town hall meeting Saturday morning in a packed Watertown Police Department Community Room.
Since President Trump was sworn into office, some members of Congress have seen their town hall meetings become uncivil, with a lot of shouting and protesting.
That was not the case Saturday. Noem says it was important to hold this meeting to hear from South Dakotans…..
Much of the dialogue at Saturday's town hall focused on the repeal and replacement of Obamacare. There were other questions about the future of the Essential Air Service program, cuts to agricultural programs and the future of Social Security and Medicare…..
 Noem told the crowd she's willing to hold more town hall meetings across South Dakota, as her schedule permits.