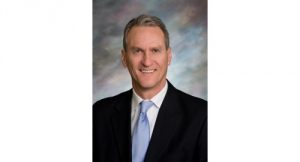 Governor Dennis Daugaard has signed Senate Bill 21, legislation that streamlines grain warehouse rules in the state. The measure was sponsored by the Public Utilities Commission. Commissioner Chris Nelson says the bill cuts down on red tape, while allowing producer protections to stay in place.
He says the legislation also makes it simpler for producers to access bonds by letting them make one application rather than three.
Nelson says the idea for the bill came from the PUC's warehouse division.
Nelson says the legislation goes into effect July 1.