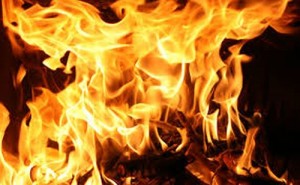 2-17-2017
Mike Tanner—KWAT Radio News
SISSETON, S.D. (KWAT)—It was a week ago today that fire in a mechanical room caused extensive smoke damage to Westside Elementary School in Sisseton.
There's been no elementary school this week as district officials worked out a plan to get kids back into the classroom.
They announced their plan yesterday. Pre K-through-5th grade classes in the Sisseton School District will resume February 22nd—but not at the elementary school.
Instead, kids in Pre-K-through-2nd grade will attend classes at the Family Life Center at 404 West Hickory Street in Sisseton.
Kids in grades 3 through 5 will go to school in the Performing Arts Center.
There will be an Open House at each location next Tuesday from 3 to 5 pm so parents and students can become familiar with their new surroundings.
The school district says breakfast and lunch will be served at each location during the school day. It's unclear just how long these temporary locations will have to be utilized.