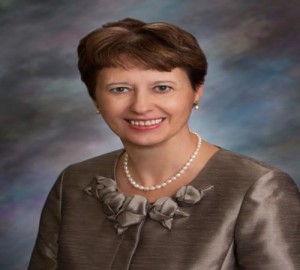 2-16-2017
PIERRE, S.D. –A bill that would provide tax incentives to create buffer strips near South Dakota waterways has cleared another legislative hurdle.
Governor Dennis Daugaard's proposal to help protect the state's waters from pollution passed unanimously out of the House Tax Committee this morning.
Landowners would get a property tax break on land set aside for buffers.
The bill makes a straight 40-percent reduction in the value of any land put in buffer strips. About 575 lakes and 11,000 miles of streams would be eligible.
Mike Held of the South Dakota Farm Bureau was among the farm group representatives speaking in favor of the bill… 

The program is voluntary and state officials say it will have minimal tax impact.
Representative Susan Wismer of Britton (pictured) supports the bill but says she is somewhat disappointed with the waterways that are eligible… 
No one spoke against the bill which passed unanimously and now moves to the House floor. It has already cleared the Senate.