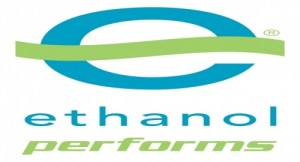 2-13-2017
CHANCELLOR, S.D.–The POET biorefining facility at Chancellor, South Dakota has reached a production milestone of one billion total gallons of ethanol.  Matt Merritt with POET says the Chancellor facility is POET's largest ethanol plant at 110 million gallons annually.  The facility was able to reach the production milestone in 2016 due to improved efficincies….
The Chancellor plant is in its 14th year of operation, and uses more than 100,000 bushels of corn per day, so the economic impact is substantial. ….
Merritt says they're hoping to continue growing their production, and one way to do that is with higher ethanol blends….
The Chancellor plant is equipped with cutting edge technology that uses green energy gained from solid waste and methane gas from the nearby Sioux Falls city landfill.