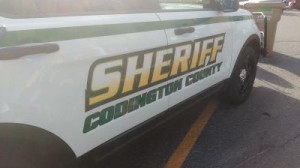 8-4-2016
Mike Tanner–KWAT News
KRANZBURG, S.D. (KWAT)—A high speed chase involving a stolen vehicle from Watertown ended Wednesday night with the suspect crashing the car,  and he and a girl being arrested.
Codington County Sheriff Toby Wishard tells KWAT News what happened…
It wasn't long after that the suspects, and the stolen vehicle they were in, were found between Kranzburg and Waverly…….
The suspects, a juvenile male and juvenile female from Sioux Falls, were not injured.